Transform Your Work and Personal Life
by Unlocking ChatGPT's Full Potential
99.9% of ChatGPT's 200m users only experience the tip of its iceberg.
But when you go deep can get ChatGPT to do the rest of your intellectual work better AND faster than you.
The ChatGPT Accelerator is a 4-week group coaching programme that shortens the unavoidable learning curve needed to start...
 ​ saving 1-7 hours per day
 ​ shrinking your mental workload
 ​ fast-tracking your goals
 ​ getting more time for you and your family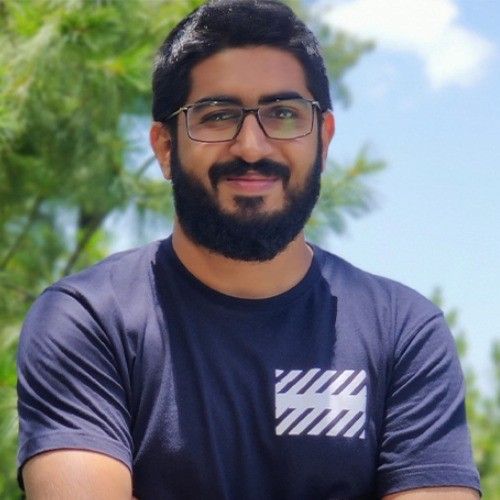 Before the Accelerator, I looked at it as just a content writing tool and kind of search engine. The idea was that it has a database. But it frustrated me all the time because it didn't give me the results I anticipated. It would always return vague, general points. Now I look at it more like a partner for my work. My work days look very different now and tasks that used to take up so much time and mental space are done quicker, giving me room to breathe and think bigger. It's like there's a whole realm of possibilities out there that ChatGPT is helping me uncover. I can safely say that people haven't realised how powerful ChatGPT can be.
Shahbaaz Khan
Head of Design - Project Manager
Newfound ChatGPT Skills
Become proficient in using ChatGPT to its fullest by learning how to... 
 ​Embrace its underlying technology
 ​Help it understand your specific needs
 ​Overcome limitations and challenges
 ​Engineer inputs to get the best outputs
 ​Improve outputs through examples
 ​Work through complex tasks
 ​Refine inputs based on outputs
 ​Harness different forms of role play
 ​Integrate images, data and real-time research
 ​Reverse roles so AI becomes the prompter
AI-Enabled Work
Use your newfound skills to unlock your own potential by harnessing ChatGPT to...
 ​ impersonate your thinking and voice
 ​ optimise your workflows
 ​ plan more strategically
 ​ make better decisions
 ​ think more critically
 ​ articulate thoughts better
 ​ analyse situations more thoroughly
 ​ boost effectiveness of business interactions
 ​ create and innovate more efficiently
 ​ expand the breadth/depth of your knowledge
1 - Measurable Goals
Begin with a 30-minute consultation to establish mutually agreed objectives that define the measure of success for your specific participation in the programme.
"I loved how it was focused on my use cases and how I could do things differently with ChatGPT, how I could use it daily and how it could impact me. That was very exciting." — Hans Horlings
2 - Theory

Spend your weekends absorbing the pre-recorded training that equips you with the concepts and skills needed to master ChatGPT.
"I related really well to how the content was delivered with lots of real life examples. I like the way in which visuals, life experiences and stories put the point across." — Patrick Birt
3 - Application
Use your weekdays to implement your weekend learnings into your actual daily workflows, thereby turning theoretical knowledge into tangible skills.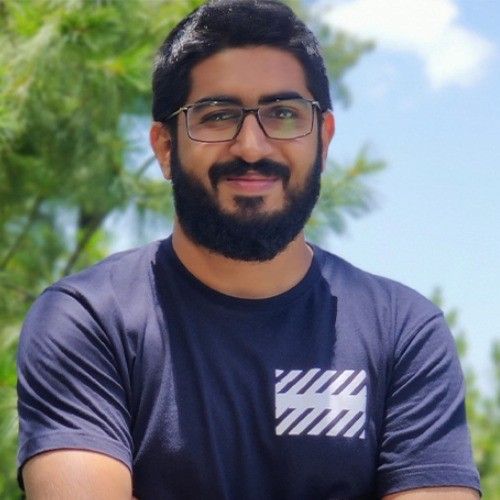 "I loved how it was hands-on with a focus on real-world applications. It was active and immediate. Seeing things, doing things, right there. That was incredible." — Shahbaaz Khan
4 - Troubleshooting
You will face challenges and frustrations applying your newfound knowledge into your daily workflows and you'll get direct expert help overcoming them in the 2 x 2-hour group coaching calls per week.
"I especially loved the coaching calls where he'd ask us to show him what we were working on and then we solve the challenges together. It was very practical and tailor-made." — Orchids Roy-Campbell
5 - 24/7 Support
Gain round-the-clock access to our online community where your peers, my team and I provide ongoing support in-between the coaching calls.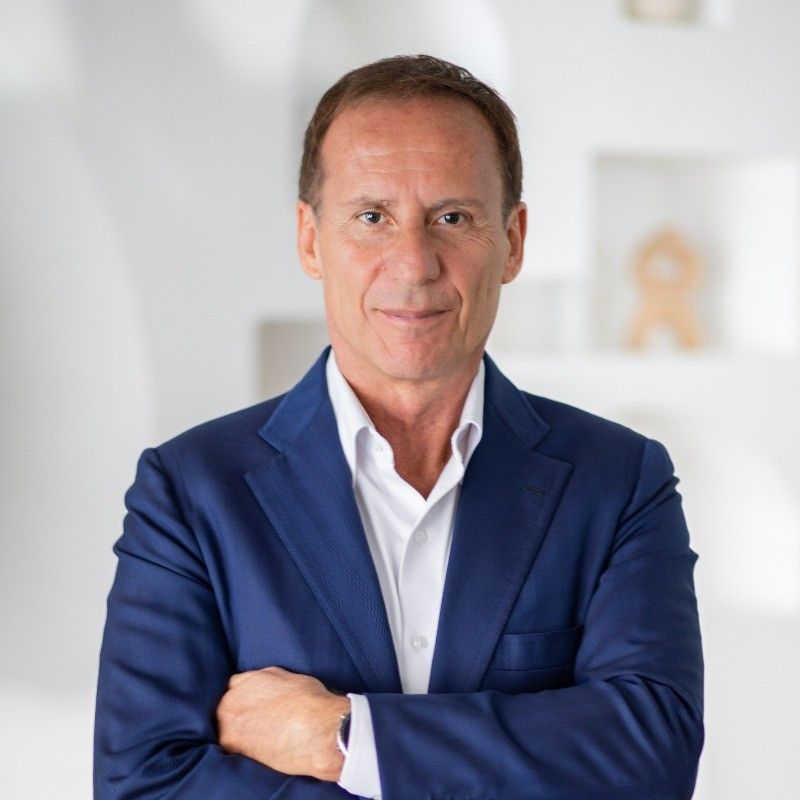 "I appreciated the ability to get the exact answer to the exact question at every step of the process... everything was so practical." — Franco Grilli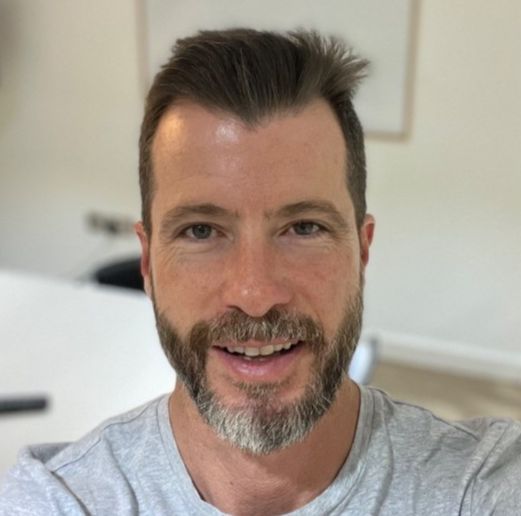 "If I had a pressing issue, I could get it solved through the live sessions. Otherwise, if I was busy, I could just watch the recordings."  — Ryan Randall

When You'll Get It
(Dubai time)
Tue 02 Jan | Welcome Session  @ 5-7pm 
Fri 05 Jan | Week 1 Content Released
Tue 09 Jan | Coaching Call 1 @ 5-7pm
Thu 11 Jan | Coaching Call 2 @ 5-7pm
Fri 12 Jan | Week 2 Content Released
Tue 16 Jan | Coaching Call 3 @ 5-7pm
Thu 18 Jan | Coaching Call 4 @ 5-7pm
Fri 19 Jan | Week 3 Content Released
Tue 23 Jan | Coaching Call 5 @ 5-7pm
Thu 25 Jan | Coaching Call 6 @ 5-7pm
Fri 26 Jan | Week 4 Content Released
Tue 30 Jan | Coaching Call 7 @ 5-7pm
Thu 01 Feb | Coaching Call 8 @ 5-7pm
Coaching Call replays uploaded on the same day.
Your Bonuses
Enroll today and get these 7 bonuses FREE with your purchase.
Bonus 1

(worth $999)
Expert Content Prompts

Forget the exhaustive effort that goes into creating thought leadership content as these prompts (paired with a concise training) will automate it for you. That includes magnetic headlines, engaging outlines and compelling content that captures and conveys your insights. I spent 20 weeks + $6,000 learning the manual way. You get it automated.
Bonus 2

 

(worth $499)
Primer Creation Training
Learn how to fine-tune ChatGPT's responses to your unique situation with remarkable accuracy by giving ChatGPT a deep understanding of your specific situation. Move beyond generic interactions and save time with a ChatGPT that's precisely aligned with your objectives.
Bonus 3 
(worth $399)
Perplexity Training
Learn how to bypass ChatGPT's knowledge constraints by deploying a GPT-powered search team that delivers real-time, precise internet-based research, with up-to-date answers and reliable references. Learn how to avoid common errors.
Bonus 4 

(worth $399)
GPT Training
Go beyond the surface with a practical and thorough understanding of the sophisticated technology that powers ChatGPT. Uncover the method to its pattern recognition mastery in order to steer it to your advantage.
Bonus 5 

(worth $999)
Lifetime Access
Secure ongoing access to our upcoming comprehensive self-study modular course that ensures that the programme's wealth of information is always at your fingertips.
Bonus 6 

(worth $599)
Previous Coaching Calls
Dive into a curated collection of pre-recorded coaching calls, packed with practical wisdom, actionable insights and expert guidance to enhance your proficiency.
Bonus 7 

(worth $99)
Rethink ChatGPT
This 3-part masterclass  guides you through the innovative mindset shifts and effective strategies needed to unlock ChatGPT's potential. 
Fahed Bizzari is an international thought leader in the professional application of ChatGPT. 
With a track record that includes 18 years in software development, over 3,000 hours mastering ChatGPT, two decades in entrepreneurship and years in consulting and training, he is not your average expert. This diverse and substantial experience makes him the ChatGPT authority you'll want to listen to. What's more, he's fine-tuned his communication skills with significant investments, ensuring that you're not just learning but also truly engaged.
He has a genuine mastery of ChatGPT, an intuitive understanding of its practical applications and a knack for making the complex easily understandable. He can relate to those who are new to ChatGPT and can speak the language of professionals from all walks of life. When you learn from him, you're getting insights that are not just deeply informed but also well communicated.
He is the creator of the FASTER ChatGPT curriculum which he trained professionals through a 2-day ChatGPT workshop for six months...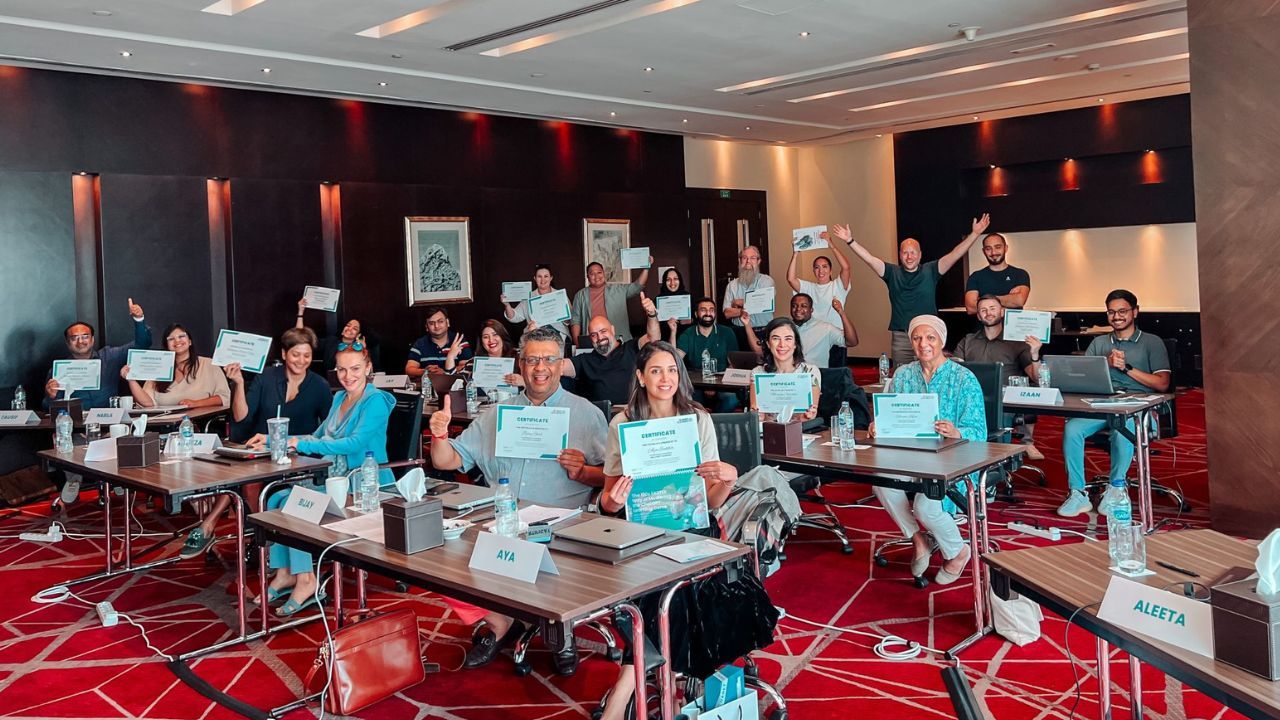 ...and is sought-after by media, events and podcast hosts.
Join the Waitlist
Enrollment to the ChatGPT Accelerator is currently closed. Please join the waiting list to be informed when enrollment opens up again.
Common fallacies that mistakenly delay individuals from embracing the Accelerator...
Frequently Asked Questions
I'm not very tech-savvy; will I struggle?
How credible is this coaching programme with a history of only 8 months?
Is group learning effective if I prefer one-on-one instruction?
Will I be able to keep up with the pace, given the complex topics?
Will this really lead to career advancements or financial gains?
How can I be sure of the outcomes?
What if the coaching programme doesn't cover topics I'm interested in?
Who is this coaching programme suitable for?
Is there anything ChatGPT-related that will not be covered?
How do I know if this program is right for me?
A Final Message...
The age of AI is not coming; it's here. Right now, the world is waking up to the possibilities of what can be achieved with tools like ChatGPT. But there's a gap between those who observe from the sidelines and those who engage, innovate and lead.

That's where you come in.

I created the ChatGPT Accelerator because I've seen firsthand how this technology can transform the way we think, create and work. I've watched it spark new ideas, automate the tedious and unlock potential that's been waiting for the right key. And I know it can do the same for you.

Maybe you're not feeling like a "tech wizard" or worry you're not "smart enough" for AI. I've been there and so have many others who took this journey with me.

But here's the thing: You don't have to be the most tech-savvy or the most experienced to succeed. You just have to be willing to learn, try, stumble and rise. Because that's how growth happens. That's how you redefine your relationship with technology and innovation.

The ChatGPT Accelerator is more than just a course; it's a path to a new way of living and working. It's about embracing the future with open arms and an open mind.

Your ideas, your creativity, your intellect – all can be amplified and unleashed like never before. And it's not just about you; it's about the positive impact you can have on others and the world at large.

No more hesitating. No more doubts. This is YOUR time and this opportunity is risk-free. The benefits of embarking on this journey far outweigh any fears or uncertainties you might feel.

Wanna know who thrives in this AI-driven world?

It's not just the tech geniuses or the business magnates. It's the curious minds, the eager learners, the resilient dreamers. It's people like YOU, who are ready to explore, innovate and make a mark.

There is a place for you in this exciting new frontier and I'm here to guide you every step of the way.

Should you choose to say YES to your transformative journey, I personally guarantee that the ChatGPT Accelerator will be an unforgettable, life-changing experience.

I can't wait to welcome you and cheer you on inside the ChatGPT Accelerator!

All my best,

Fahed Bizzari
Fahed is an extremely talented person who is highly committed. He is a subject matter expert who has spent a lot of time on ChatGPT and can guide new entrants in a proper way that maximises results.
Narendra Gajria
Managing Director / COO
Al Mal Capital
Fahed is an expert with a lot of knowledge but who can also simplify it in a way that everyone can understand, including me.
Marco Mariotti
Co-Founder
Swissly Property Maintenance
Fahed's passion is impressive. He offers different perspectives on how to use ChatGPT and it opens a new door to enhance different aspects of work and life.
Loay AbdelRahman
Sales & Marketing Executive
Fahed has made everything easy, both in using ChatGPT at home and at work, and it will easily give me 30x productivity.
Suresh Thawrani
CFO
Al Mal Capital
Fahed was amazing and engaged us with real-life scenarios and helped us work through our own life situations. I advise anyone who has the chance to be led into this new world held by his hand.
Asif Khan
MoE Head
Al Salam School
Fahed is experienced in so many different fields and industries that he brings together in his teaching of ChatGPT. I am grateful that he shares all of this information which I could not find in any other place.
Soby Akbik
Published Author
Trainer & Management Consultant
Fahed is a bit like ChatGPT… he has such a wealth of knowledge and he's able to deliver it in a succinct way… an interesting way… an engaging way… and in a way that the penny drops for everybody.
Corrina Cross
Founder
The People People
I would highly recommend Fahed. He's an amazing person and a beautiful workshop facilitator.
Ashly Jacob
Operations Associate
Al Mal Capital
What I really like about Fahed is that he is passionate about the topic. When someone is passionate and has a deep understanding of a topic, you can learn a lot from that person.
Despo Michaelides
CHRO
Fahed is someone who has a lot of experience and understands the importance of AI. He has embraced it with a background that everyone can connect with, both as an employee and an employer.
Jamal Al-Asmi
Executive ProducerReality CG
Reality CG
Fahed is the most amazing trainer to hold your hand as you navigate ChatGPT.
Farah Sheikh
HR Business Partner
Al Mal Capital
Fahed is eloquent, clear, concise and very knowledgeable. His rich and diverse experience helps him to present this otherwise difficult subject in a way that is simple and understandable.
Hadi Ahmed
VP Alternative Investments
Al Mal Capital
Fahed is very insightful and deeply ingrained in his knowledge of AI. He also has a great passion and love for it which is evident. He's a great mentor and he has put us on this journey on the right foot.
Ameera Al Harthy
Creative Director
Reality CG
Fahed is an innovative guy who is full of energy, shares freely and creates a positive learning atmosphere. He offers amazing background knowledge with case studies from almost every eventuality.
Damion Lock
Founder
LeakDTech
Disclaimer: While the ChatGPT Accelerator is designed to enhance your understanding and application of ChatGPT, it does not guarantee specific results because the outcomes you experience depend on your personal commitment, effort and application.